Sean McCarthy – Varsity Head Coach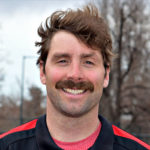 Sean McCarthy was named the Varsity Head Coach at Denver East High School in May, 2011 after two seasons assisting previous Head Coach Jon Barocas. He was previously the Varsity Head Coach at Heritage High School in Littleton, CO where he was the recipient of the 2009 Colorado High School Association Coach of the Year Award. Coach McCarthy received his BA in History from Hofstra University in 2006.
Coach McCarthy started his college career at Nassau Community College where he was a member of the 2002 NJCAA Championship team and was named a NJCAA First Team Defensive All-American in 2003. He finished his collegiate career at Hofstra University where he was named a NCAA Men's Division I All-American in 2006. He was drafted by the Denver Outlaws in the 2006 MLL Collegiate Draft and played eight seasons with the Outlaws.
Coach Mac works at East as a Special Education teacher. He lives in Denver with his wife Jessica, his new daughter Harper, and their two dogs, Elvis and Penny. When he is not coaching the Angels, Coach Mac enjoys the outdoors of the Rockies, spending time snowboarding, wake surfing and hiking 14ers.
Stephen Flannery – Varsity Associate Head Coach
Stephen Flannery grew up in Long Island, NY and attended Calhoun High School where he played basketball, football and lacrosse. He then graduated from Colgate University where he played lacrosse all four years and continues to play today. He has coached youth basketball and youth lacrosse since graduation. Coach Flannery holds his level 1 and level 2 coaching certification through US Lacrosse Coaching Education Program.
Chris Herrmann – Varsity Assistant Coach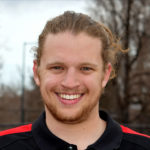 Chris Herrmann returns to Denver East High School as Varsity Assistant Coach. Coach Herrmann is an alumnus of Denver East (2011) where he was an All-State player. He attended Chapman University (2015) in Southern California where he led the team to the MCLA Final Four his Junior and Senior years. He was a team captain in 2015 and earned All-American accolades that year.
Coach Herrmann currently works as a Language Arts Teacher at Morey Middle School in Denver. His twin sisters, also Denver East alum, Lily and Thyra, currently attend Pitzer College in Southern California and play lacrosse for the Pomona-Pitzer Sagehens. Coach Herrmann is excited to be back home and thrilled to be a part of the Denver East Lacrosse program once again.
Bruce Dugan – Varsity Assistant Coach
Bruce Dugan returns to Denver East High School Varsity Assistant Coach. Coach Dugan played lacrosse on Long Island for high school at Half Hallow Hills in Huntington, then went on to play at Union College in Schenectady, NY. After graduating, Coach Dugan began teaching mathematics and coaching lacrosse.
Coach Dugan coached for 14 years at Nichols School in Buffalo, NY, becoming their Head Lacrosse Coach in 1973. He then moved to New Jersey and began a 12 year, 6 state championship career coaching at Mountain Lakes High School. Mountain Lakes HS holds records for the second most titles and the most appearances in finals in the history of the NJSIAA Boys Lacrosse Championships. Following Mountain Lakes, Coach Dugan coached for 4 years at Montville High School, NJ, then 9 years at Madison High School, NJ.
Coach Dugan has been married for 44+ years to Kathy, has one son in Denver, Matthew, who is married to Ricki, and has one grandchild, Albie. Matthew Dugan played at Washington and Lee (2001). Matthew was a 3 time All-American, Turnbull Award (Most Outstanding Attackman in the Nation) winner. He remains the career scoring leader at W&L. Coach Dugan is very excited about the season ahead.
Joe Jaster – JV Head Coach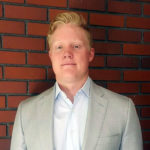 Joe Jaster returns to Denver East after playing for the Angels and graduating in 2012.  Joe was a three-year varsity letterman and team captain his senior year. He was recruited to play lacrosse out of high school where he played for four years at Carthage College, in Wisconsin.  While at Carthage, Coach Jaster contributed to the midfield all four years, starting his senior year and winning two conference championships.
Coach Jaster has remained heavily involved with lacrosse since graduating with a degree in communications. He currently coaches for several youth clubs including DLC, United, Boomtown and DOCO. Before joining the staff at East,  he spent the past year as the offensive coordinator at Ralston Valley while also starting the Arvada Stampede summer Lacrosse club. When he's not coaching lacrosse Coach Jaster enjoys fly fishing the Colorado Rockies and hanging with his Great Pyrness/St. Bernard Mix, Brutus Beefcake.
Jesse Belich – JV Assistant Coach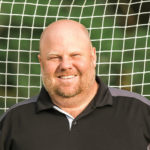 Jesse Belich grew up in Littleton, CO where he played baseball, football, basketball, lacrosse and soccer. He played lacrosse and football at Arapahoe High School and graduated from Colorado State University. Coach Belich has been coaching either lacrosse or football since graduating from college. Coach Belich lives in Stapleton with his wife Gina and their three children (Aidan, Daniel & Noah).
Peter Hull – JV Assistant Coach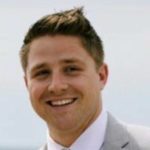 Peter Hull hails from St. Louis, MO where he played high school lacrosse (Defense) and football at Chaminade High School (2012). Coach Hull attended Colorado State University (2017) where he studied Corporate Finance and received his degree in Business. He played Defense four years at CSU where he was elected Captain his Junior and Senior years. He earned All Conference and All American accolades while at CSU. Coach Hull currently works as a Loan Officer for Gershman Mortgage.